About Us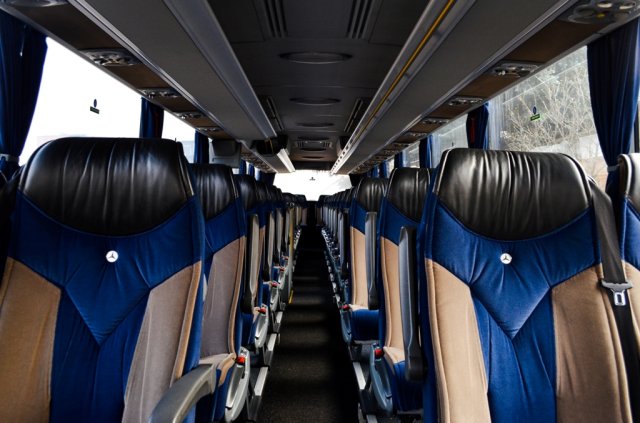 Since 1996 we have been dealing with the transportation of smaller and bigger tourist groups, VIP guests, participants of different congresses in groups or individually.
We provide coaches or private cars for excursions, study tours within or over our borders.
Since 2000 we have expanded the range of our activities, by now it also includes employee transportation. In this field, the largest-scale jobs we have provided for the Hungarian Television, the Fővárosi Ásványvíz és Üdítőipari Zrt. (Pepsi Co.), Spar Zrt and we do serve the everyday transport of the Hungarian Defence Force.
Between 2007-2011 our company's coaches were manage to transfer every day the passengers of the Volanbusz (national carrier) between Budapest and Nagyatád as subcontractor.

In the last couple of years our coach park have been significantly rejuvenated:
two 49+2 seats Mercedes Travego – satisfies all kinds of requirements; we also set on the market one 55+2 seats MAN R08 and one 34+2 seats MAN Cobra, a VIP category, leather-inside 16+2 seats Sprinter and lately, few days ago we enlarged our coach park with 2, four star, 14 m long, 52+3 seats with extra seat distance Mercedes Tourismo.
In addition to our coaches, depending on the needs of the market, we coordinate the program of further 25-30 vehicles on a daily basis.
The comfort of our passengers inside the coaches are ensured by air-condition, refrigerator, individual reclining seats, radio, video, CD/DVD player, toilets in the bigger busses, for your security ABS, ASR, retarder, in the latest models seat belts.
Our drivers have several years of transportation experience within the country and abroad as well. They also have foreign language knowledge, preferably English and German. We do lay a special emphasis on the training of our drivers, for example we provide the possibility to test their skills in special winter-weather conditions on test drive tracks.
I hope we will have a chance to work to together in the near future
Your sincerely
Barabás Levente
managing director